>

10

<
THE DRIP
The Drip was always my favourite place to visit when I was young. We loved to wander down the riverbed sand in bare feet and take in nature at its best; splashing in the pools of water and catching the drips as they fell from the huge rock facades.
I was going to photograph the drip during warmer weather, but there had been a week of rain which is always the perfect time to head out there. It was very tricky to get this shot – the best photos always seem to be from the most difficult/uncomfortable positions!
To achieve the look of movement I exposed the shot for eight seconds.
2 Comments »
I love this picture and I love this place! Such a great place for a family day out.

Comment by Carrie — August 24, 2012 @ 12:09 pm

Just where is this wonderful spot, thought i knew all about Mudgee

Comment by Ralph Mcevoy — May 19, 2013 @ 10:53 pm
RSS feed for comments on this post. TrackBack URL
Leave a comment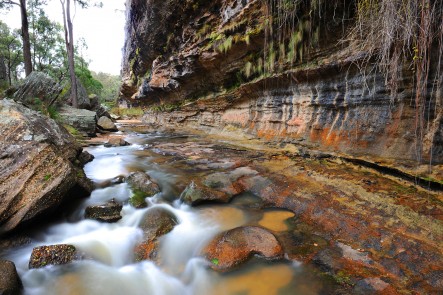 [pinit]