>

16

<
Lue Road Blossoms
There is a row of blossom trees located just outside Mudgee off Lue Road that I've always loved to photograph. I wait patiently every year at the start of spring for them to come out in full bloom so I can capture them!
This photograph is all about spring… the pink of the blossoms at their peak, the green grass, Mudgee grapevines and the blue sky.
There is no better time of year in Mudgee than September – warmer days, gorgeous weather and lots of fun activities associated with the Mudgee Wine Festival.
1 Comment »
beautiful

Comment by Carol Cook — September 17, 2012 @ 4:41 am
RSS feed for comments on this post. TrackBack URL
Leave a comment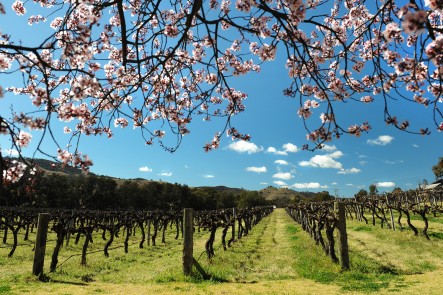 [pinit]