>

17

<
FLAVOURS OF MUDGEE
On Saturday night, Market Street came alive with the very first "Flavours of Mudgee" – a twilight street festival showcasing local food, wine, produce and music.
In this shot I've tried to capture the colour, atmosphere and movement of the festival. Market Street provides such a beautiful backdrop of heritage buildings and street trees!
What a great night – thousands of locals and visitors were able to enjoy the finest our region has to offer. I'm looking forward to going again next year!
No Comments »
No comments yet.
RSS feed for comments on this post. TrackBack URL
Leave a comment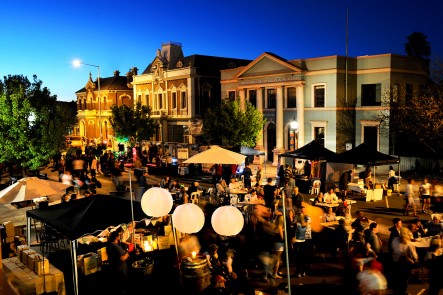 [pinit]