>

18

<
Lightning over Mudgee
On Friday night my friends Neil, Campbell and I went storm chasing – what a show!
We went out along Rocky Waterhole Road to try to capture the approaching storm over the Mudgee town lights. I exposed this shot for about 30 seconds and was excited to get this enormous lightning strike!
Within about ten minutes the storm had blown straight over us and past Mt Frome. I'm looking forward to more great storms over summer!
1 Comment »
Well captured image, as you say, an enormous lightning strike and you have captured the intensity superbly with the lights of the town against what is obviously a very intsnse lightning bolt.

Congratulations.

Comment by IAN rAMSAY — October 2, 2012 @ 11:17 am
RSS feed for comments on this post. TrackBack URL
Leave a comment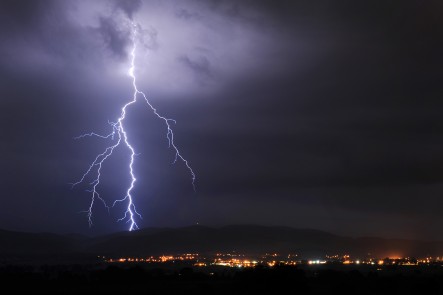 [pinit]