>

31

<
NEW YEAR'S EVE
The New Year's Eve fireworks display on the grounds of Parklands Resort is a fun family event, complete with jumping castle, fairy floss and hundreds of children running around with glow-sticks.
It is challenging to capture fireworks. I set long and multiple exposures to capture multiple bursts of colour, but you never know how the shot will turn out until it appears on the camera screen. The "2013" was created by me running out in front of the lens and tracing the numbers in the air using glow-sticks. I must have looked funny running out in front of the camera!
Best wishes to all for a great 2013 full of fun, love and laughter.
No Comments »
No comments yet.
RSS feed for comments on this post. TrackBack URL
Leave a comment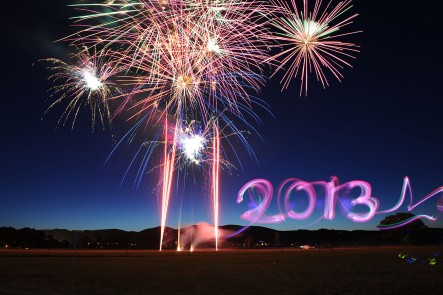 [pinit]