>

35

<
MUDGEE POST OFFICE
I was inspired over the Australia Day weekend to take a shot in the rain. Tonight, while the rain was gently falling, umbrella overhead, I took this shot of the Mudgee Post Office.
Over the course of THE MUDGEE PROJECT I have taken many photographs of the Post Office (which didn't make the cut), but I love the vibrancy and colour in this shot. I exposed the photo for ten seconds to capture the car trail lights.
I hope you all had a great Australia Day weekend, I spent Saturday afternoon in the car travelling to Sydney listening to Triple J's Hottest 100!
1 Comment »
I truly appreciate all of the hard work you've devoted to keeping this site available for all of us. I honestly hope this is here for a long time.

Comment by battle of lewes 1264 — May 30, 2013 @ 1:53 pm
RSS feed for comments on this post. TrackBack URL
Leave a comment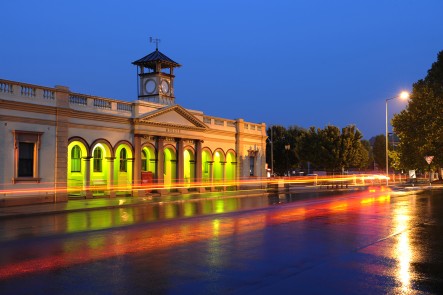 [pinit]