>

52

<
LAWSON PARK
I couldn't think of a more fitting location for my final shot than the beautiful Lawson Park – a favourite place amongst locals for a family picnic, for relaxation (or exercise), or for a beautiful stroll by the river to feed the ducks. It has been great to see this park extended and upgraded over the years – it is always such a buzz of activity.
This shot offers a different perspective of Lawson Park. It was taken from the opposite side of the river to capture the amazing colours of the autumn trees and the tranquil reflection in the water.
The Mudgee Project is now complete – one year in Mudgee captured over 52 photographs!
I would like to thank Mum, Dad, Nan, Carrie, Lara, Tanya, Ros, Cathy and Holly for all your help, ideas and support during the Mudgee Project.
I dedicate this final photo to Janice for being with me every step of the way.
2 Comments »
BRILLIANT PHOTOS AMBER… THANKS FOR SHARING.. INSPIRATION FOR FUTURE TRIPS TO YOUR BEAUTIFUL TOWN….

ALEX

Comment by Alex — June 19, 2013 @ 11:25 am

We were finishing a work out in the park, and were stretching on the bank, on the day you took this picture, amber. we had no idea what all the crunching and sounds of branches cracking were until you emerged with your camera on the opposite bank! your balance underfoot would have been precarious. now That's dedication to the shot! well done – it turned out stunning as do all your shots! 🙂

Comment by Lynn — June 25, 2013 @ 11:49 pm
RSS feed for comments on this post. TrackBack URL
Leave a comment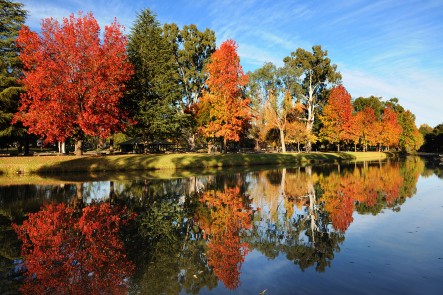 [pinit]